What Pole Studio Insurance is Available in the U.S.?
November 24, 2017
The secret is out… Pole fitness is a great workout.
What was once the domain of a select group of spicy entertainers is going mainstream.
People's perception of pole dancing as the exclusive domain of strip clubs is now accepted as a legitimate, non-sexual form of dance and acrobatics.
Why is Pole Fitness Going Mainstream?
Pole dancing requires significant coordination and flexibility. Dancers must be able to endure physically challenging positions requiring full body muscular strength. Pole fitness workouts provide great aerobic and anaerobic exercise.
Professional pole fitness instructors can teach hundreds of pole dancing moves for beginner, intermediate and advanced levels.
Pole fitness positions include individual and two person moves such as the "Chinese Flag", the "Crucifix", the "Blade", "Chopper" and "The Bottle Rocket".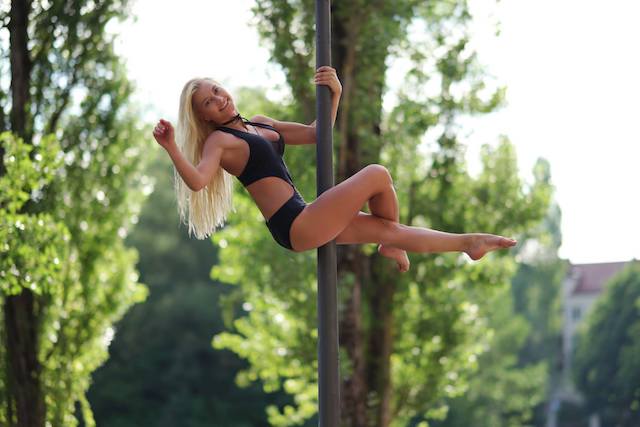 More advanced pole fitness athletes are being inspired by high profile performances such as Cirque du Soleil that incorporate more complex acrobatics. As a result, pole dancing competitions incorporating one or even two poles are being conducted in countries all over the world. Pole fitness competitions include the World Pole Sport Championship, the U.S. Pole Federation Championship and the International Pole Masters Cup Championship.
Indeed, pole fitness professional organizations are even trying to have pole dancing added as an Olympic sport!
Why Insurance for Pole Dancers in the U.S. is Hard to Find
While pole fitness training is now in high demand as a fun and legitimate form of exercise across the U.S., unfortunately, most personal trainer, sports and wellness insurance policies do NOT cover pole fitness.
This is because pole fitness is considered by insurance underwriters to be a high risk type of acrobatic exercise.
If you are a pole fitness instructor or own a pole fitness studio and have not checked your policy lately, CHANCES ARE YOU ARE NOT COVERED.
Recreation centers, gyms and dance studios specializing in ballet, Zumba, tap, salsa, tango, etc. that offer pole fitness classes need to check their insurance policies, or contact FITCO to get covered or to review your current policy and answer any questions.
Pole Dancing Instructor Insurance vs. Pole Fitness Studio Insurance
Whether you offer pole fitness training in your home, a recreation center, local gym or your own athletic facility, you will want to decide whether you are operating as a sole proprietor, or whether you form an LLC for your business. Choosing between a sole proprietorship and an LLC has big implications for your success. You will also need your own insurance.
Insurance for pole dancing comes in two forms:
Insurance for individual pole fitness instructors.
Insurance for pole dance studios offering pole dancing instruction to the public.
1) Individual Insurance for Pole Fitness Instructors
Your individual instructor insurance should protect you from any damage or accidents that could occur in the course of conducting your training.
You should be protected against general liability, professional liability, accident, medical and sexual molestation claims.
As with almost any form of exercise, students' ability levels will vary. Accidents can (and do) happen. A student injuring themselves while working out, a slip and fall accident, or even claims of sexual abuse.
FITCO offers affordable general liability insurance coverage, products and completed operations, sexual abuse and/or molestation coverage, medical payments and professional liability insurance to you as a pole fitness instructor.
2) Insurance for Pole Fitness Studios
If you own a pole fitness studio, you will need special insurance to protect it from physical damage that may occur to it.
You also must protect yourself against lawsuits by students or visitors who may suffer injuries while on your premises. Injuries may occur as a result of a pole fitness workout, or because of a "slip and fall".
FITCO offers pole fitness insurance coverage for pole fitness instructors and pole fitness studios. To inquire about insurance for pole fitness instructors or pole fitness studios, email us today.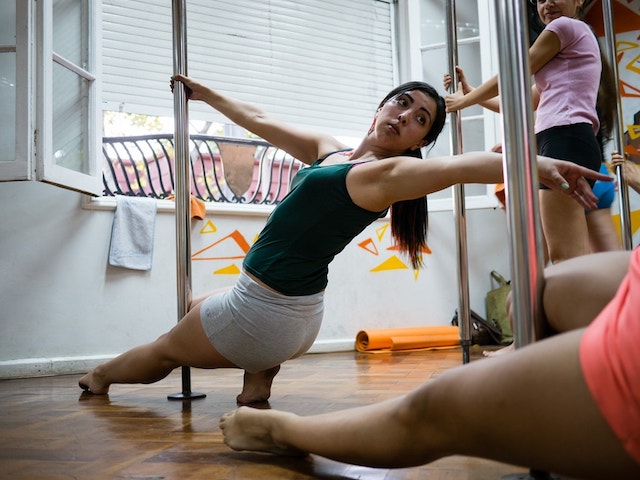 What are the Benefits of Pole Dance Insurance from FITCO?
Affordable: Insure yourself for only pennies per day.
Broad general liability (GL) coverage including:
$1,000,000 per occurrence/$3,000,000 aggregate
$1,000,000 professional liability insurance
$100,000 sexual abuse/molestation coverage
$1,000,000 personal & advertising injury coverage
$1,000,000 products and completed operations coverage
$300,000 damage to rented premises coverage
$5,000 medical payments coverage
Accident and medical coverage
Need higher limits? No problem! Additional per occurrence and general aggregate policy limits are available up to $2,000,000 per occurrence and $5,000,000 aggregate for only pennies a day.
Credibility: Establish credibility and professionalism with your clients and partners by having insurance for your business. Your customers will appreciate when you tell them that you have insurance. Provide partners with additional insured coverage at their request.
Broad protection: Unlike certain other pole fitness instructor insurance policies that exclude important coverages such as sexual abuse and molestation, FITCO offers sexual abuse and molestation coverage, as well as professional liability.
Best carriers: FITCO works with A-rated carriers to provide the options and coverage you need as a pole fitness instructor. Getting covered takes only a few minutes and you'll have the protection you need from an A-Rated A.M. Best carrier.
Signing up for pole fitness insurance from FITCO insurance is easy! Have questions? Contact us or call us at 800-991-3080.
Continue Reading...